Susan's Blog:
OpenTheDoor-Future
Susan has received certification in the following trainings: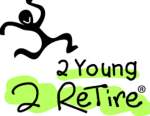 Life Change Artisits

Susan's Certificate:

Click to Enlarge
Explore your Future
Sponsored by: Coming of Age,
Temple University,
Philadelphia, Pa.

Susan M.Larson, M.Ed, NCC - Transition/Reinvention Coach
Upcoming Event Descriptions
"Moving From Success To Significance"
Assess your personal definition of Success and being significant, revisiting core values and alignment with lifestyle.
Discuss the transition process, desire for change and priorities, using the Wheel of Life and other tools.
Consider the Process of Decluttering on 3 levels to make way for the new and explore expanding your Legacy.
HELP! To DECLUTTER: Valuable Guidelines, Tips To Simplify
Clear the Clutter and continue discovering Life's Possibilities. This lively, interactive 4-hour Workshop will include Resources, Tips, and motivating discussions to clear your living space and your mind. Valuable outlines, exercises and techniques will be included covering Physical, Relationship and Emotional Decluttering to make way for Optimal Living.
_______________________________________
Susan M. Larson is available for:
Guest Speaker for Meetings and Luncheons (30-60 min.)
or
Customized Life Planning Workshops on site:
Popular topics include:
Keys To Reinventing Midlife
Tips and Tools for +50 Transitions
Making An Impact: Expanding Our Legacy
Moving From Success To Significance
HELP! Decluttering Simplified
To discuss and arrange, please contact Susan Larson at Susanlarson2012@gmail.com or (585)-732-4005.
Your needs, timeframe and affordability will be considered to ensure a winning program.